We're helping where it's needed most.
Whether needed due to age or illness, care facilities play a dominant role in providing healthcare, especially for an ageing population. Residents and patients are often living with weakened or compromised immune systems—which means they're more susceptible to germs and viruses in the air. Constant visitor traffic to your facility means even more chances that contagions will be brought in from the outside. For your residents, that's a risk.
But here's the good. Our complete line of commercial-grade air purifiers removes airborne germs, allergens and odours, resulting in a healthier environment for caregivers, staff, patients and visitors alike.
Here are just a few of the places AeraMax Pro can make an immediate impact in assisted living facilities: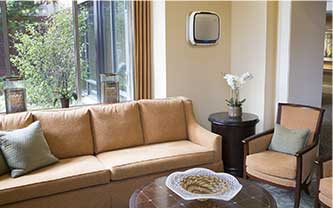 Common areas
These areas, like TV or game rooms, are great places for residents and visitors to socialise. The problem, however, is that the close proximity of people in these rooms means the exchange of germs and odours can be a concern. Fortunately, AeraMax Pro removes up to 99.9% of airborne contaminants—including the influenza virus.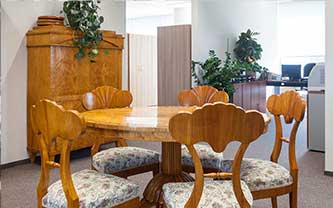 Dining rooms
Shared eating areas are a haven for odours and germs. Given that dining areas are sometimes also congregation spots for visitors, it's important to eliminate odours to maintain positive impressions among residents and loved ones. Good thing AeraMax Pro air purifiers detect and automatically remove odours.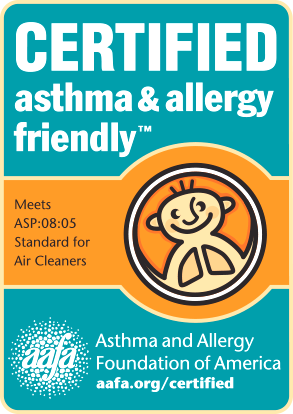 Decreasing allergies and asthma.
AeraMax Pro is the first commercial-grade air purifier to earn asthma & allergy friendly™ Certification from the Asthma and Allergy Foundation of America (AAFA). It's awarded to products that have been scientifically proven to reduce allergens.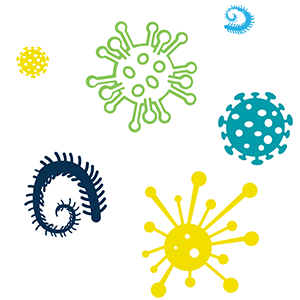 Wiping out the flu.
Our air purifiers eliminated airborne concentrations of influenza A (H1N1) aerosol in a test chamber, reaching 99.99% virus reduction within the first 35 minutes of operation.
Seeing is believing.
Watch testimonials from fellow assisted living facility managers and see how AeraMax Pro impacted indoor air quality.
Need more proof?
Download our case studies and whitepapers.
Improve your air. Request information.